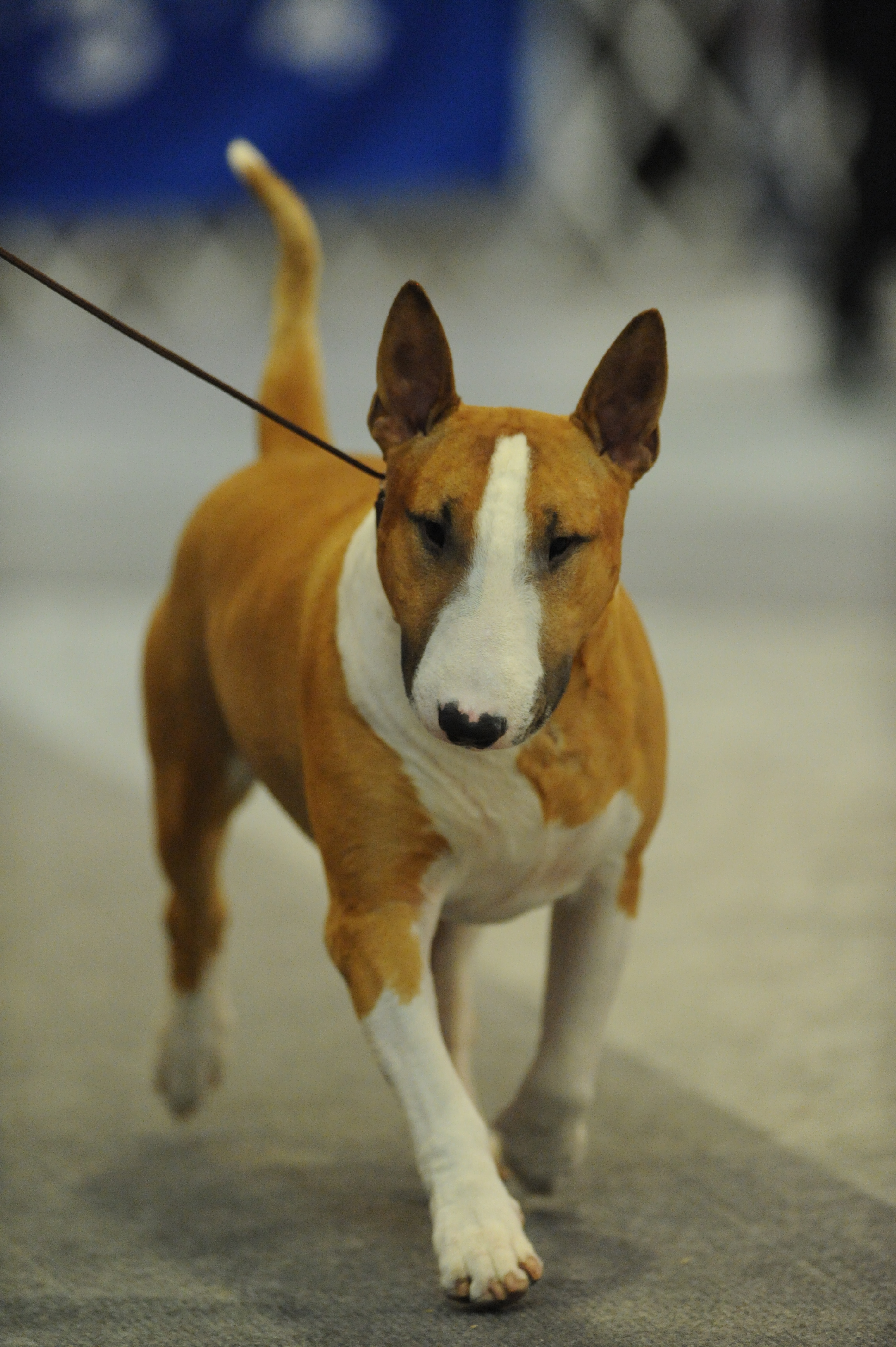 GCH Old England's Falcon ROM, AKA "Falco" was born on July 11, 2009. He became the Scheibly's first show dog and what a show dog he was! He is a grandson of the famous "Rufus." He achieved his championship and ROM championship status very quickly. The first time he was in the ring at the age of 6 months, he was given BOV by judge Desmond Murphy, and the rest is history. He finished 2011 as the #3 colored bull terrier in the country in the all breed standings. He is now enjoying couch time and the occasional therapy visit to the nursing homes with his mom.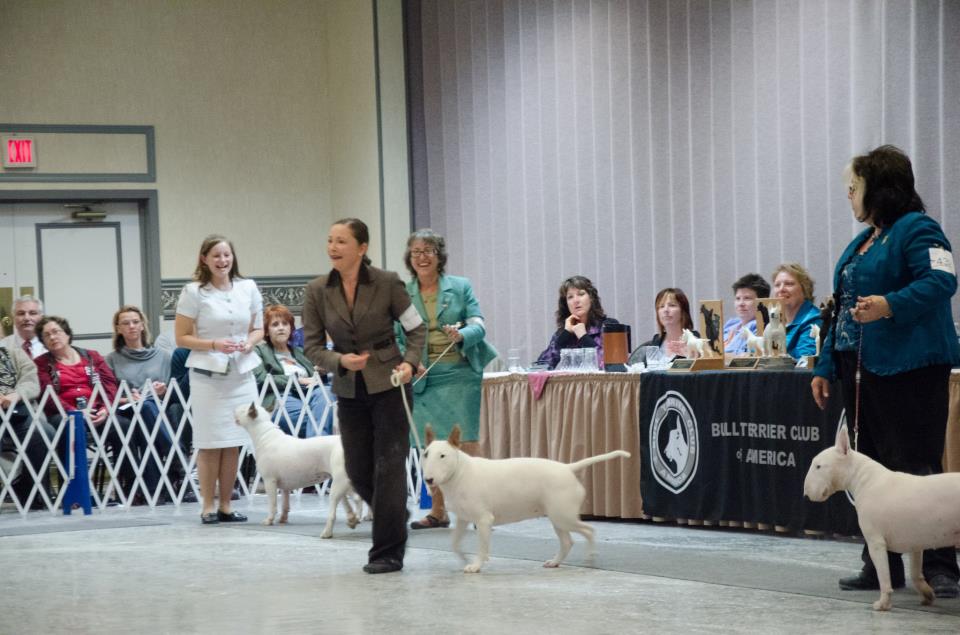 This is Melissa McConnell with the Fabulous GCH Old Englands White Imperial Princess ROM winning Silverwood in 2012. Known as Gabby to her friends, she is described by Judge, Roz Clamper as "having one of the loveliest heads in the competition... Bite is perfect, expression is spot-on. Her body is curvaceous yet powerful with a long neck leading to a firm topline, quarters that are clean and symmetrically angulated and a deep and wide chest.....she stands four-square with loads of solid bone down to her lovely feet and with just the right amout of substance for her size." The BTCTB is very proud of Melissa and Gabby's accomplishment!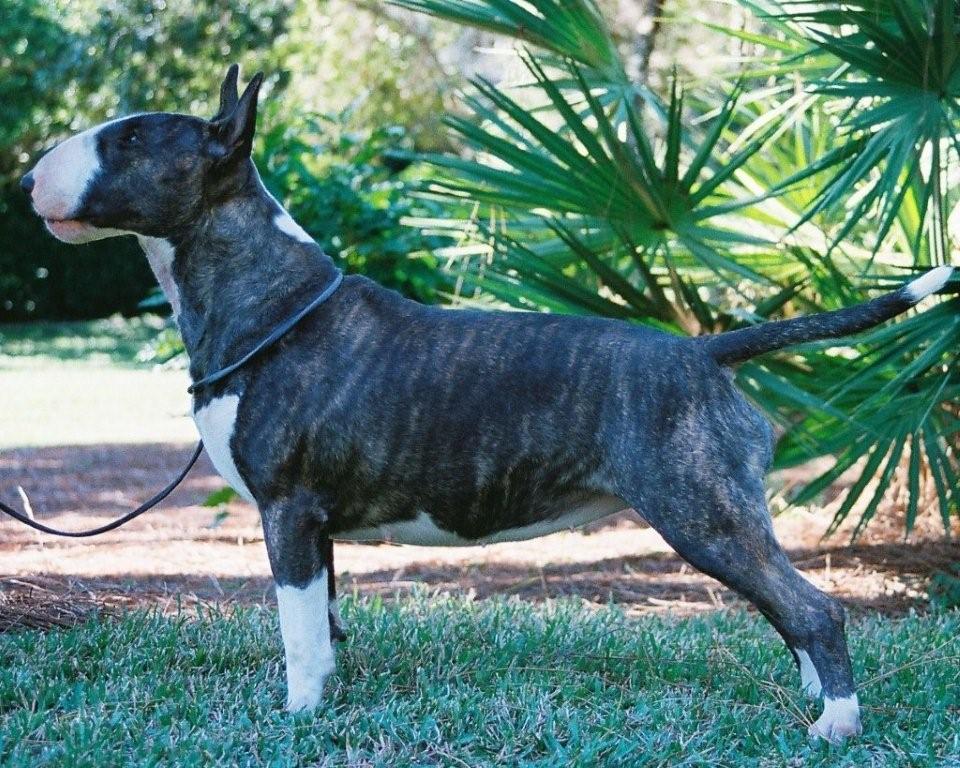 Who can forget GCH Old England's Coco Chanel,ROM! She was runner up to her littermate Gabby at the 2012 Silverwood, winning the Lovell Trophy. She is described by Judge Rudy Dettmar as " a top class bitch.....She has a superior head nicely filled in all the right places.....She is correctly constructed with excellent angulation, both front and rear giving her beatiful movement....A stunning bitch that should prove her worth in the whelping box."